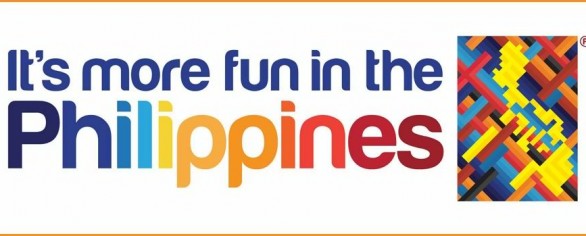 International Tourism : It's More Fun in the Philippines
Tourism has become one of the major industries in the Philippines over the last decade. There have been efforts on the side of the government and the people to make this country known to other parts of the world. In the presentation shown below,  you would notice that there's a huge growth in the Philippine tourism locally and internationally.
According to the Department of Tourism (DOT) Secretary Ramon R. Jimenez, the cumulative international arrivals reached 24.32 million from 2010 – 2015 which was greater than the 22.64 million accomplished in 2001-2009. Due to this overwhelming growth, the country's total tourism receipts amounted to P.1.7436 trillion wherein P274.6 billion came from the international arrivals while the domestic tourism brought P1.469 trillion.
International Tourism
From World Bank Data, we could see that there is a huge growth in the number of tourist arrivals in the Philippines. From 2,843,000 tourist arrivals in 2006, it doubled to 4,833,000 in 2014.

In 2010, Philippines was the 14th most visited country out of the 25 countries in the Asia and the Pacific. We gained around 3.5 million tourists or 1.8 per cent of the total number of the international tourists from the region.
In the latest 2015 World Economic Forum Tourism Competitiveness report, the Philippines ranked 74th out of the 141 countries, Spain being the no.1 followed by France, Germany, and United States. In the Asian countries, Japan ranked the highest in the Asian countries (8th) followed by Singapore (11th) and Hong Kong SAR (13th). It's a big leap for the Philippines from its 94th rank in 2011.
In the graph above, we can see how the international tourism in the Philippines flourished over the last decade. One of the reasons why many foreign tourists are attracted to visit the country is the DOT's aggressive promotional campaign and it's catchy slogan which is "It's more fun in the Philippines." In fact, after its media launch in January 6, 2012, it became the top trending topic online worldwide.
Aside from that, there are many beautiful places in the Philippines that everyone will surely enjoy. Davao, Cebu, Palawan are few of the best destinations if you really want to relax and get in touch with the nature. If you want something extreme, go to Davao Crocodile Park where there are many crocodiles in different sizes. You can also have photo ops with them. If you want to see one of the smallest known primates which is the tarsier or have a very nice view of the amazing Chocolate Hills, Bohol is the place for you. But if you want to do island hopping, snorkeling or kayaking, better get Palawan tour packages and have a great adventure.
With things going great in our tourism, will the next President continue the legacy of the past administrations? Let's all see.
For hotel and resort booking in Palawan you may inquire here: http://www.palawanresortshotels.com/inquiry/