Hotels and Resorts

Palawan is one of the most inviting places to visit the Philippines. It takes you away from the busy streets of the metro and can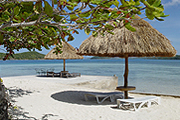 instantly give peace of mind because of the breath-taking scenes if offers. The nature are extremely overwhelming and the people are very much welcoming.
The Best Palawan Hotels + Nature Inspired Resorts
Aside from being the ideal place for vacations and relaxation, Palawan is also known for having excellent places to stay with. Resorts and hotels in Palawan are everywhere because of the high tourism rate they receive every year. Though huge in number, every hotels and resorts are very much ideal because of the comfort it exudes and the serenity it brings to every client.
No doubt Palawan's resort and vacation spots are being hailed.
Below is the list of  Hotels and Resorts in Palawan :
Palawan Tour Package Philippines
Seacologia Travel and Tours welcomes you to these hotels and resorts in Palawan. Contact Seacologia now! Get the best and cheapest Palawan tour package Philippines.
The Coron Palawan Adveture: Why Coron Palawan?
Coron is a first class municipality in the province of Palawan, Philippines. According to the 2000 census, it has a population of 32,243 people in 6,264 households.
The municipality covers part of Busuanga Island and all of the nearby Coron Island. Both islands are part of the Calamian Group of Islands in northern Palawan. The main industries of Coron are fishing and tourism, being a popular diving location.
The aquatic views from the sunken Japanese warships off Coron Island are listed in Forbes Traveler Magazine's top 10 best scuba diving sites in the world and because the surroundings of the islands and waters as so cool and great to swim.
Come and explore the natural scenic wonders of Coron island in Palawan. The government will boost the improvements of Busuanga airport, with this developments, going to Coron island and stay one of the affordable resorts in the island is much more easier.